Cannabidiol, also commonly referred to as CBD oil depending on the form and circumstances, is a very popular natural remedy that is used to treat a wide range of different ailments. CBD itself is one of the 104 chemical compounds found in cannabis or marijuana plants. Unlike tetrahydrocannabinol (which you may know by its shortened name, THC), CBD is not psychoactive – which is a large part of the reason why the Indiana General Assembly just moved to legalize CBD oil across the state in March.
But before you head out to the bank to get that great new loan for your new CBD oil business, there are a few things you should know. The state also imposed some very strict labeling requirements on all CBD products sold within Indiana that are already in effect. Violating those rules, even unintentionally, could see you wind up on the receiving end of some very stiff penalties you would probably do well to avoid.
CBD Oil and Indiana's New Labeling Requirements: What You Need to Know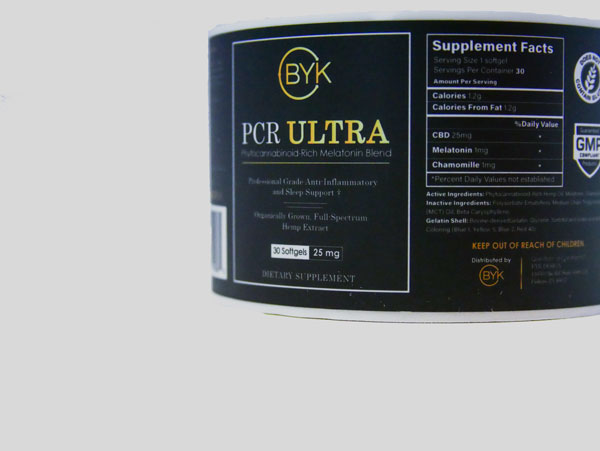 The crux of the new labeling requirements, outlined in Senate Enrolled Act 52, requires a very particular type of scannable barcode (otherwise known as a QR code) to be placed on all CBD oil products. If one of your customers choose to scan that code with their smartphone, they need to be immediately directed to a site containing detailed information about that product. Required data includes but is not limited to things like:
The batch number of the product.
The current expiration date.
All of the ingredients used in the product.
An independent lab analysis and all related results.
The people behind the law indicate that these rules are intended to help not only customers, but also retailers and even regulators better determine whether a CBD oil product contains acceptable levels of THC. It's also important to note that Indiana may be among the first states to impose these rules, but they almost certainly will not be the last. Other states are expected to make similar laws in the future, no doubt with similar labeling requirements.
Luckily, Unique Printing & Labels is already in a position to become the partner you need when you need it the most. Not only is our digital press capable of generating all of the short run labels you need at the most cost effective prices possible, but our existing processes and procedures are perfect for industries that are prone to small orders that require quick shifts to stay up-to-date with evolving rules and regulations, as is true in terms of CBD oil and similar contexts.
If you'd like to find out more about how our short run capabilities are perfect for these current needs, or if you have any additional questions you'd like to see answered, please don't delay – contact Unique Printing & Labels today.